Recent posts by Markus Aregger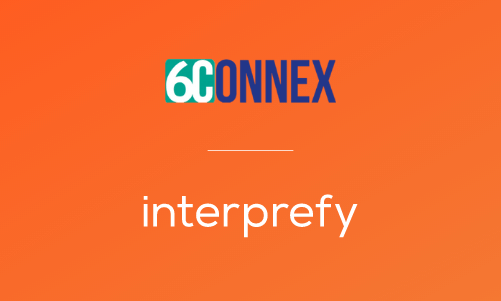 San Antonio, TX (March 3, 2021) – 6Connex, a leading provider of virtual environment solutions, announced today a new agreement to partner with Interprefy, a leader in cloud-based remote simultaneous interpretation solutions, as the company releases its latest product enhancements.

With digital events now playing an increasingly critical role in sales, marketing, recruiting, training, and human resources strategies, companies recognize that they need to adopt flexible, scalable virtual environment technology to ensure they can expand their reach and drive audience engagement. The 6Connex-Interprefy partnership brings together state-of-the-art technology and virtual event ideation to help clients host large scale events in any language without the cost or administration associated with traditional interpreting.

Interprefy has revolutionized simultaneous interpreting by replacing proprietary hardware with a cloud-based solution, enabling interpreters to deliver services remotely to virtual, hybrid and on-site meetings and events of all shapes and sizes. Its Select Solution was built specifically to integrate with online event platforms such as 6Connex, enabling event participants, regardless of device, to simply listen to the language of their choice while in attendance.