Overview
Founded in 1900, in Paris (France), the Union Cycliste Internationale (UCI) is the worldwide governing body for cycling. It develops and oversees cycling in all its forms, for all people as a competitive sport, as a healthy recreational activity, as a means of transport, and also just for fun. Interprefy was approached to provide remote simultaneous interpreting in French and English for two half-day seminars on cycling.
The Challenge
Hosting seminars with live translation
With a forthcoming seminar, UCI needed to provide real-time interpreting to its participants, who spoke a mix on English and French. Operating from a small conference room in the mountainous Alpine resort, Méribel, a traditional set-up with interpreting booths would have been complex to organize and costly. Furthermore, using a traditional set-up, interpreters were only available if paid a full day-rate for each day worked. For this event, only half-a-day of interpreting was required on each of the two days of the meeting.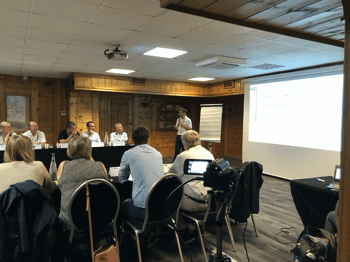 The Approach
Simple setup and remote support
Interprefy put together a proposal for the seminar. It involved an extremely simple set up, requiring just a laptop, a camera and a sound card. To keep costs down - and because the event did not follow a complex format - Interprefy proposed to provide technical support online, while conference-level interpreters were sourced through one of Interprefy's trusted Language Service Providers, Interprenet.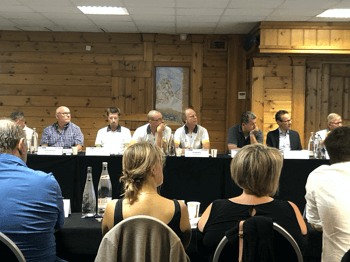 The Outcome
Interpreting was delivered throughout the event and participants were easily able to speak and understand in their native tongue. The Interprefy solution dramatically reduced expenditure for this event as it removed the need to transport cumbersome interpreting booths; fly-in interpreters, cover overnight expenditures and pay them on full-day rates.
Related Case Studies
Bringing the global boxing family together for the 99th Convention of the World Boxing Association