AVIXA is the audiovisual and integrated experience association, the community for creative professionals who use technology to create integrated experiences. Their members believe that audiovisual technology can change how people communicate and experience the world.
Overview
The AVIXA Women's and Diversity Council Panel: Technology at the service of Inclusion, took place in February in Barcelona, during the Integrated Systems Europe exhibition. At the conference, attendees learnt how technology offers solutions to innovate public service processes in a sustainable and inclusive way and discovered real use cases for gaming and AI technologies.
Much in line with AVIXA's love for technology and integrated experiences, the AVIXA Women's and Diversity Council Panel featured a range of human and AI-powered solutions to boost inclusion.
The Challenge
Obtaining

scalable

language

access

solutions

and

services

in

a

single

place
AVIXA wanted to make sure that everyone at the venue in Spain could follow the one-hour panel discussion, which was in English, and dealt with the topic of inclusion.
AVIXA met Interprefy at ISE 2022 and asked us for a solution to provide British Sign Language interpretation to the audience. They were pleased to learn that we could also assist with live Spanish captions at the same time increasing inclusivity further.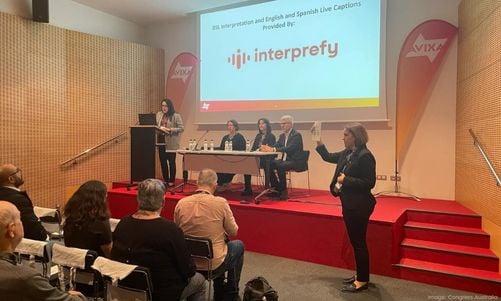 The Approach
Leveraging Inteprefy's technology, services, and international AV partner network
Interprefy's team assessed the event's particulars, including duration, space limitations, and the client's needs to propose the best language solutions and approach.
Finding a British Sign Language interpreter available locally was not possible; flying one in for a one-hour event was uneconomical and with only one screen available at the venue, showing a video feed in the room was not viable. To solve these problems, Interprefy's remote simultaneous technology, live captions solution, and mobile app were key, as interpreters could work remotely, and users could access interpretation and captions from their mobile phones.
Behind the scenes
An Interprefy team consisting of sales, project managers and remote support worked together to ensure the success of the event.
Interprefy called on a valued AV partner in Scotland, AV Department Ltd who assisted with sourcing the BSL interpreters and providing a well-equipped remote interpretation studio for the event. Even though sign language interpreters in remote interpreting assignments typically work from their homes, Interprefy's partnership with AV Department allowed the delivery of the interpreting services with the highest level of control and support.
The quality of what is achieved is very dependent on the quality of the input sources and this is were AVD's studio can add value to Interprefy's services. - Mark Kisby, Managing Director at AV Department Limited.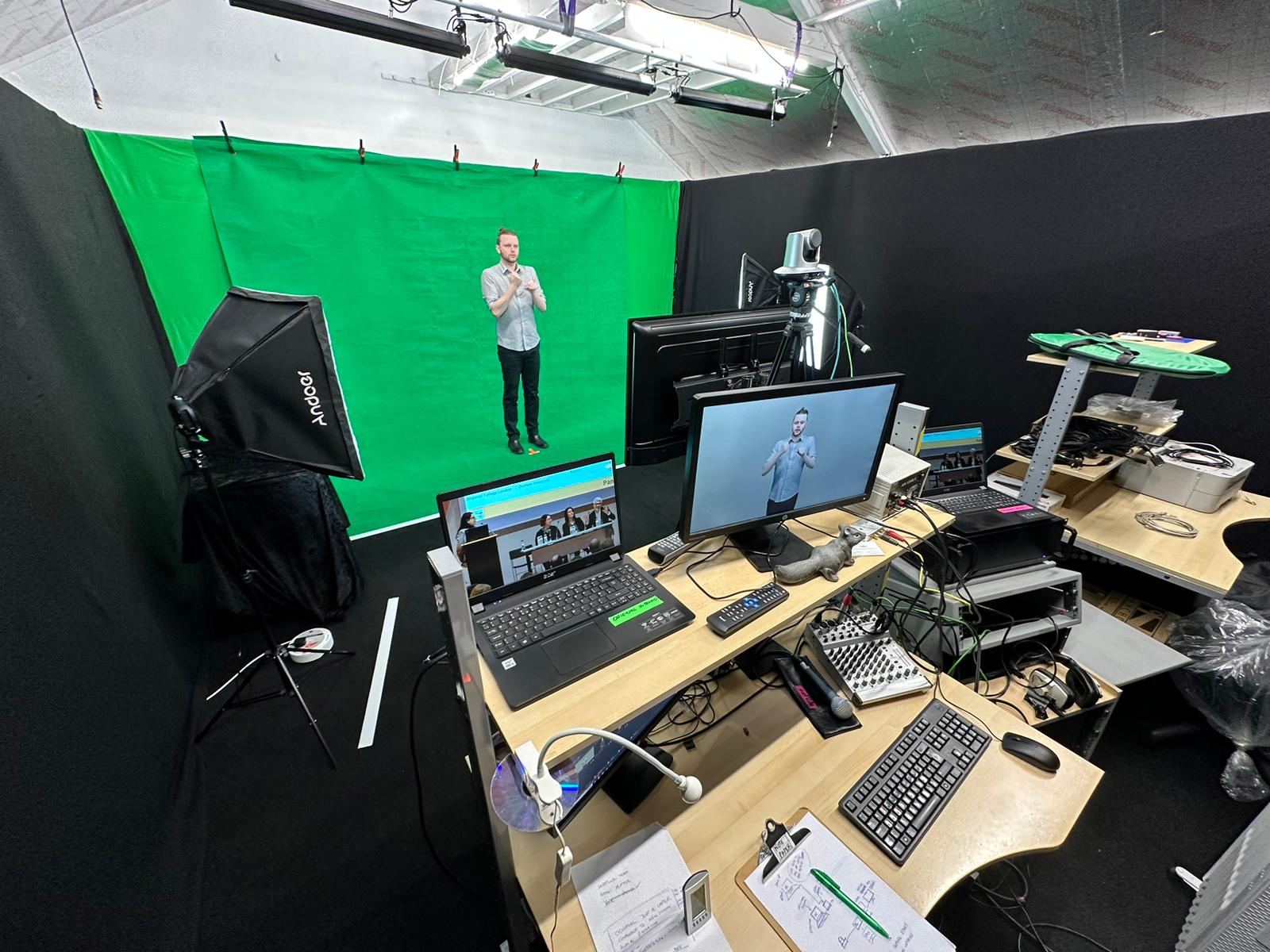 Before and during the event, Interprefy's project manager and the remote support team liaised with the AV studio in Scotland and the client in Barcelona to ensure everything ran smoothly.
Online real-time technical support and client management via the chat is critical. Running technical rehearsals is key to manage the technical expectation and lessen the anxiety of using web-based portals. - Mark adds
The Outcome
The AVIXA Women's and Diversity Council Panel: Technology at the service of Inclusion was a real-life example of how to leverage technology advancements, such as remote simultaneous interpretation and live captioning, to offer a more inclusive experience for everyone.
In-person attendees had access to British Sign Language interpretation, automatic captions in English, and machine-translated captions in Spanish at their fingertips, all from the comfort of their mobile phones.
It was a pleasure working with Mark and his team at Inteprefy. The process to set everything up was smooth and the captioning and BSL interpretation was easy to access. We look forward to working with Interprefy again in the near future. - Carla Charlton, Manager, Live Content, EMEA at AVIXA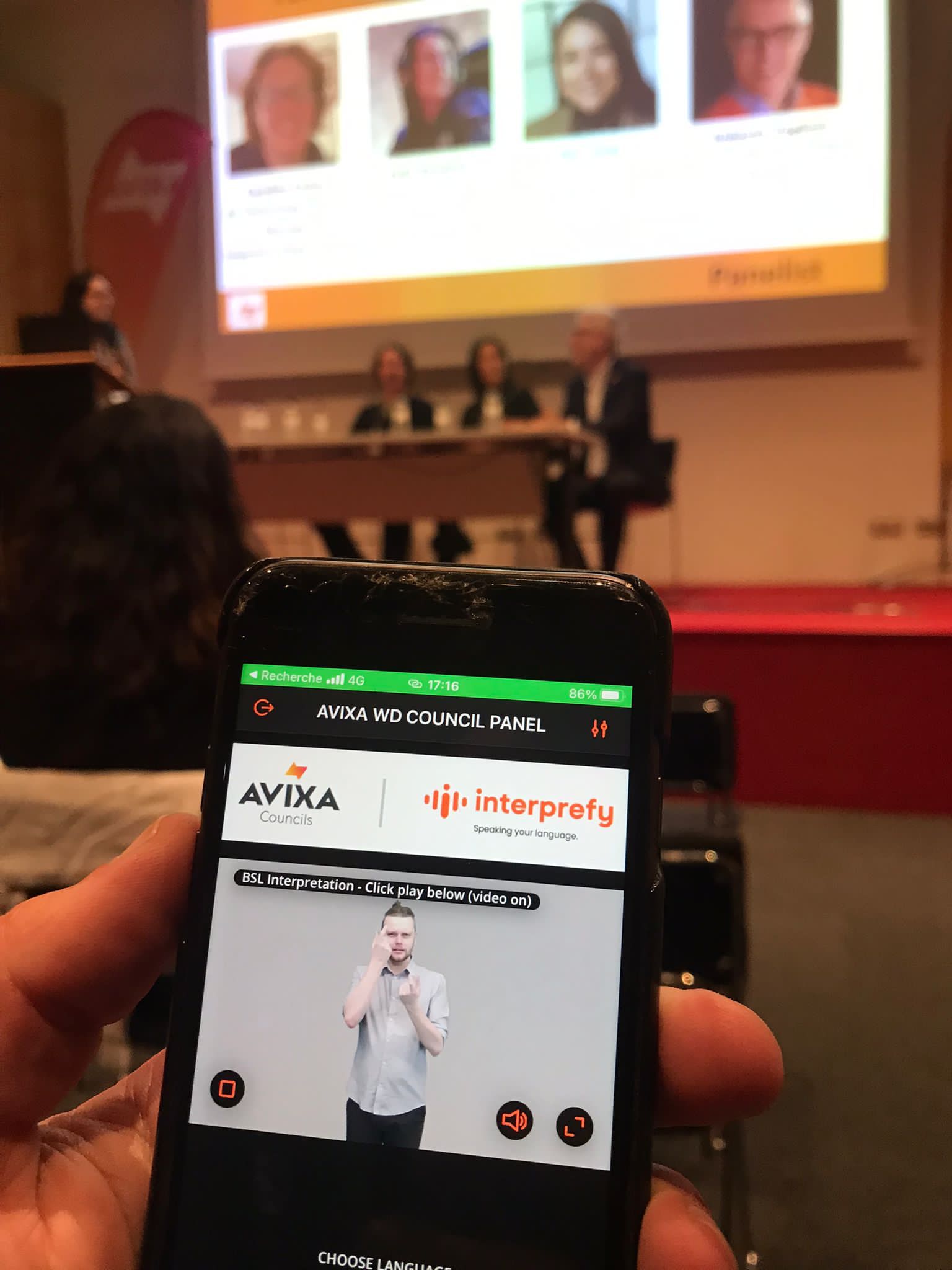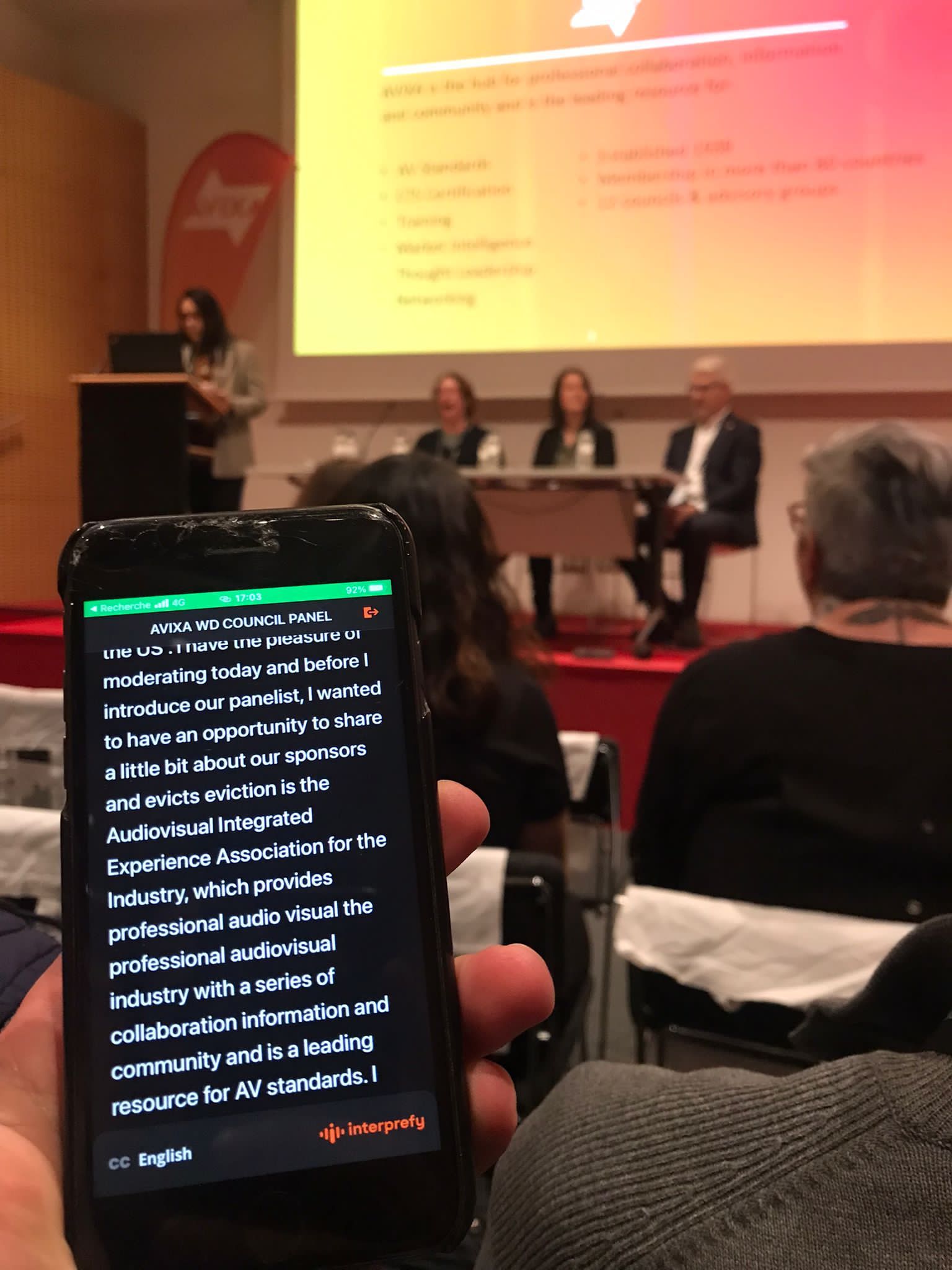 Related articles: