Overview
ISUOG is the leading international society of professionals in ultrasound for obstetrics and gynaecology. ISUOG's World Congress is the main annual scientific meeting for clinicians based anywhere in the world.
The Challenge
Struggling to find regional interpreters
Interprefy had met with event planners at ISOUG at an industry trade show. For its upcoming congress, the customer was struggling to identify interpreters regionally who would be suitable for this event. There was a very busy agenda with many sessions taking place across three days. To simplify things, the ISOUG opted to provide interpreting only for the main plenary sessions.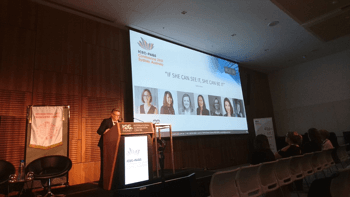 The Approach
Using a global LSP partner to source conference-level interpreters
Interprefy sourced specialist interpreters though its language service provider partner, Interprenet. Because Interprenet could look globally, rather than regionally as a traditional provider would, it was able to rapidly identify qualified interpreters with the right language skills.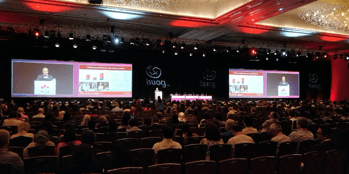 The Outcome
Because the interpreting was a success, Interprefy was commissioned to provide its services for a speaking session from GE Healthcare the following day. There were two parallel sessions, both of which Interprefy provided simultaneous interpreting for. The interpreters were not based in Asia. Had the customer used a traditional interpreting solution, the costs incurred for travel and accommodation would have been significantly higher than Interprefy, or else the customer would have been forced to compromise on quality by being limited to local interpreters.
Related Case Studies
Roche reduce costs and win back floorspace in two-day, five-language event
5,000 Experts Tackling Global Health Issues During Multilingual Vaccine Virtual Days